What is the

WE ARE A NEW NON- PROFIT (501C3) IN PENN HILLS
OPERATING OUT OF HEBRON CHURCH'S BARCLAY BUILDING
LOCATED ON THE LOWER PARKING LOT ON HEBRON'S PROPERTY AT 10460 FRANKSTOWN RD.
TO CATALYZE POSITIVE CHANGE IN OUR COMMUNITY BY

Caring for Community like Christ
WHY ARE WE HERE?
Our MISSION is to provide a safe space for the local Penn Hills 
community- young to old- to gather, be cared for, 
and serve one another like Christ.

We envision

 

healthy and thriving communities- 
where people can come together to engage with and enrich 
one another's lives just as Christ did for us.





Care for the whole person → our neighbors
HOW WE PLAN TO GET THERE
We want to be responsive and flexible to the unique and present needs and concerns
of our community utilizing a combination of opportunities
to engage and serve our community.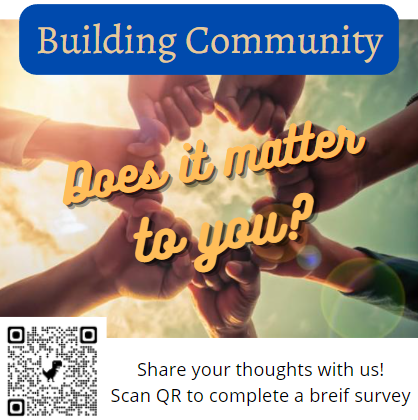 Complete Survey
Click our

'

Get Involved

'

page

to see what is currently happening as well as upcoming and how you can join us!
Raising funds to support this endeavor is of utmost importance in enabling the HCC to make a positive impact in our local community.

We would love if you would consider financially supporting this organization with either a one time or monthly gift.

Donate NOW

!
Want to know more?
The following document is more detail about the what & why of what we've been doing as well as how you can partner and support us.
Photos
Photos from some of the events and happens at the HCC